Welcome Wonder Woman Wannabe!
Whether your weight, fitness, organization, productivity, parenting, or relationships are keeping you from being the Wonder Woman you want to be, I hope you will join me at my new site,
Psychowith6
. All of the articles posted here are also available on the new site, plus a lot more!
Subscribe today
to receive The Once-and-for-All Meal Plan free.
I inadvertently let the cat out of the bag for some subscribers today, so I am officially announcing the birth of my new website, psychowith6.com. If you thought I meant I was having another baby, that's pretty appropriate. Having a blog is a lot like having a baby. You have one and when it's really clear you don't know what you're doing, you have another one. That's certainly the case for me! So I'm having another blog, but it's going to be my only baby for now.
The News in a Nutshell
NotWonderWoman will not be updated as a blog for the time being. Most likely, the site will be used to promote my book.
All past posts, information about me as a speaker, social media, and new posts will now be associated with psychowith6.
The new site will also be home to Motivated Homeschooler posts and information, but subscribers will be able to opt in or out of homeschool-related posts via Feedblitz. I'm really excited about that!
The Once-and-for-All Meal Plan ebook will be delivered to subscribers on November 1st.
I am praying for a lot more traffic to the new site as I spend time promoting it, which will in turn promote those of you who are bloggers, listed in my Blogroll.
How You Can Help
Keep praying! I know some of you have been praying for me because things have been moving so quickly since you said you would.
Subscribe to psychowith6 via email or stay subscribed when you receive email from me with the new site name. You'll be set to receive your free copy of the Once-and-for-All Meal Plan.
 Like the new Facebook page and follow my new Twitter account.
Invite friends and family who might enjoy the blog to do the same and link to it on your own blog & social media networks.
Check out the new site. I'm so excited about the completely new format. I think you'll really enjoy the Welcome & FAQ pages.
Be patient. I still have some formatting to do on the Best Of posts and others, but I think you will really appreciate them.
Give me your feedback. Have a suggestion, find a typo or broken link, or just wanna tell me how beautiful my new baby is? Email me at psychowith6 [at] gmail [dot] com.
Tunnels are dark places that stretch on and on. Tunnels are the times in our lives that we pray to get through quickly. Tunnels are the difficult, dirty parts that make us appreciate the lighter days so much more.
No one is confused about whether or not they're in a tunnel time of life; what is confusing is the best way to get out of a tunnel quickly. No matter what kind of tunnel you're in, I'd like to share with you the fastest way out. Follow me.
My tunnel
I'm currently in a tunnel–not the sad, frustrating kind, though I've been in plenty of those. Instead, I'm currently in the nitty gritty, down and dirty digging kind of tunnel. I'm working very hard in isolation to reach the light at the end. For me, that light is a major change to this blog and another I write.
My heart's desire is to encourage women, parents, and homeschoolers with my writing. I've been digging here and there with blogging for years, but if I really want to reach others with the light, it's time to get serious. To gain a bigger audience, I have to consolidate my blogs, rather than split my efforts. To earn the trust of more readers, I have to provide something they need–something you and I need, too. I am in the process of completing a free ebook called The Once-and-for-All Meal Plan. I'm so excited about it because I really believe that it is the light at the end of the "What's for Dinner?" tunnel we all find ourselves in. I believe it, because it's been a huge help in cooking and meal planning for my family of eight.
Until the book and website are completed, I am going to be MIA. I will be working my way toward the light. When I get there, you'll be the first to know! For now, I share with you the tips that are keeping me going and can keep you going, no matter what kind of tunnel you're in.
How to Find the Light Fast
Pray. We pray not only that God will get us through the dark days quickly, but also so that we will be encouraged. When we pray we cannot help but remember other times our prayers have been answered–other times we've emerged from a tunnel that was much longer and scarier than this one.
Read. In reading the Bible, we find inspiration in stories of God's people who were delivered from darker circumstances than our own. We can read the true accounts of Christian missionaries who always reached the light, even if that light was our Savior's own radiance in heaven. Check out YWAM for some extraordinary biographies. Or read about Christians who have overcome troubles similar to what you're going through. Google your tunnel and you may be able to find a free testimony to encourage you.
Work. Wishing and worrying won't get you out of your tunnel; hard work will. Do what you know God wants you to do in the situation and don't stop digging until you've reached the light.
Explain. Some tunnels require a singular focus for a time. Tell your loved ones that you are being called to dig and that you may not be as available to them for now. Ask them to pray for you and help you until you've reached the light.
Trust. Instead of continuing to dig in, we often sit back and wonder if it will all be worth it. We simply won't know until we've gotten to the end of the tunnel. But if you've prayed about what to do and it's been confirmed through Scripture and other believers you trust, believe that God doesn't have you digging for naught.
I appreciate your understanding and prayers as I dig in to writing and website building. I'll be busy, but not too busy to pray for you.
You, LORD, keep my lamp burning; my God turns my darkness into light. (Psalm 18:28)
What kind of tunnel are you in right now?
"Should I quit blogging?" is a popular Google search term. I've wrestled with and prayed about whether or not blogging is the best use of my writing time. After all, that time is in limited supply! In weeding through my Google Reader this weekend, I discovered that many of my friends quit blogging two or three years ago.
Even though I would be in good company if I quit, I have determined to give blogging my best effort for the next six months and then decide the future based on the results. Given that decision, I thought it was interesting that my blog is being featured today on ChicnSavvyReviews. I completed a questionnaire for Kelsey about why I blog and what I hope to gain from blogging some time ago, but I find that it still applies.
Check out Kelsey's blog and if you're a blogger, where do you see your blog a year from now?
P.S. ProBlogger is running a series this week focusing on the biggest blog dilemmas. See you there!
Photo Credit: Flickr Creative Commons @ creativedc
Recently, my pastor said he needed to talk with me. We talked within view of his wife (one of my dearest friends) and he asked if I would be willing to do something for him. He explained what it was and the reason he was asking, then told me to take the time I needed to think and pray about it. The truth is, I knew what my answer would be before he even asked.
How could I say yes before I even knew the request?
Because I trust my pastor more than I trust myself. Don't get me wrong. He isn't perfect. In fact, he's quite honest about his weaknesses. Of course, his humility makes his weaknesses anything but. When my pastor asked me to do something for him, I knew he would have:
Prayed about it. He would have sought the Lord fervently before ever bringing it to my attention. I knew he would have asked his wife to pray as well.
Determined it was necessary. My pastor asked me to do something that he wouldn't have had it not been important.
Considered my needs. Had he thought it would be detrimental to me or my family, he wouldn't have asked.
I also knew that he would leave the decision to me. He would never insist that I do something, even if it was the right thing to do.
The whole discussion in which I agreed to help my pastor without a second thought didn't surprise me. What surprised me is realizing that I don't have the same no-reservations agreement to doing things for my Lord and Savior. Yet:
The Holy Spirit would never ask me to do anything outside the Father's will.
He would never ask me to do something if it weren't necessary.
He would never ask me to do something that He couldn't use for my good.
And He would always leave the decision to me. 
From now on, when the Holy Spirit seeks to have a conversation with me, my answer–to the best of my ability–will be yes.
But if anyone obeys his word, love for God is truly made complete in them. This is how we know we are in him: Whoever claims to live in him must live as Jesus did. (1 John 2:5-6)
How about you? Are there people you would do anything for, but are there things you've been reluctant to do for God?

I got out of bed feeling just as tired as I had been the night before. I wasn't up more than a few hours before I headed back to bed for a nap.
I complained about my extreme fatigue that day to my friend in an email. She wrote back, "You know what that means. You're pregnant." I quickly wrote back that pregnancy wasn't possible. I had a baby that I was nursing and I hadn't returned to a normal cycle since I'd had him. Still, she got me thinking. My baby had been nursing less and less. I was so hungry all the time. Hm.
Surprise!
We were getting ready to go on vacation, so I had to make sure I wasn't pregnant before we left. I bought a pregnancy test and was shocked to discover that it was positive. It was the first time I hadn't planned a pregnancy.
It was a delightful surprise. Not long before the positive test, my husband had given me a valentine in which he said he'd like to have another baby. I'm sure he wasn't expecting it so soon. When I gave my husband the news, he exclaimed, "I barely touched you!"
There are no coincidences
When we returned from a lovely family vacation, I had a doctor's appointment to date the pregnancy as I had no idea how far along I was. When the technician gave me the due date, I was stunned. I cried happy tears all the way home from the clinic, because the date was December 28th, the due date for the baby I had miscarried.
Even though I had wanted to know the gender of our fourth child, I really wanted this baby's gender to be a surprise–like the rest of the pregnancy. The morning of my 5th month ultrasound, I prayed that the gender would not be revealed to me. I had gotten quite good at reading gender on the screen.
Another answered prayer
The technician scanned and scanned and could not see the baby's gender. She was extremely frustrated! She knew I had four boys at home and she was dying to know.
But no one knew until the day of her birth and the doctor announced, "It's a girl!"
When I am tempted to believe that God doesn't care about me, I remember the circumstances of my daughter's birth and I know how great is His love for you and me.
Then young women will dance and be glad, young men and old as well. I will turn their mourning into gladness; I will give them comfort and joy instead of sorrow. – Jer. 31:13
My 16-year-old went off to school for the first time this month.
My neighbor who knew none of my children have ever gone to school outside our home asked me:
Was it hard?
I heard myself answering, but I was sitting across from my then 15-year-old son in a restaurant last spring when he said, "I'm thinking I might want to go high school next year."
I watched him as he fidgeted and explained his reasons for wanting to finish his education outside of our home, but all I could really see was a two-year-old holding up letter-shaped puzzle pieces and asking, "What dat?" All I could hear was this little boy insisting, "Read, Mama. Read!" I could only see an older boy who read everything he got his hands on, including his Bible. I saw a teen who questioned absolutely everything. And back in the present, I saw a young adult seeking his mother's approval for something he felt led to do.
As I continued to answer my neighbor's question, I saw myself weeping alone. I saw myself talking and praying with my husband. I saw my conversation with my son in which I told him honestly, "I don't want you to go to school!" And I heard him answer, "So why are you letting me go?" I felt the ache in my throat once again when I answered, "Because it's not about what I want, but what's best for you."
I kept talking to my neighbor while I watched my boy heft his backpack on his shoulder and walk toward the bus stop, wondering if he would get picked up, if he would find all his classes, if he would have anyone to sit with at lunch, if he would miss me.
And I realized that answering my neighbor's question was like answering whether natural labor is hard or grieving a loss is hard or parenting is hard.
I wondered why I had never thought to ask God that question.
Was it hard to send Your only Son away from home, knowing what He would suffer?
I suppose I haven't asked because I already know the answer:
Love is hard.
For God so loved the world, that He gave His one and only son, that whoever believes in Him shall not perish, but have eternal life. (John 3:16)
Have you ever had a hard time sending a child off to school? How can you encourage another woman who has sent her child out of the nest?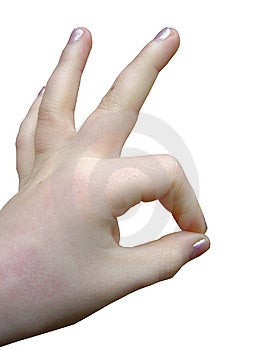 © Photographer Jyothi | Agency: Dreamstime.com
I have always been a sucker for appeals to my desire to be great.
I love it when my friends or family tell me that someday I could get my big break and write a best seller, become a top blogger, or command huge speaking fees.
I love it because I have never given up that childhood dream of being a star.
Apparently, I'm not alone because there are industries making millions on dreamers like me. Consider the number of books, seminars, agents, and services that cater to people who believe that they can make it big as writers, singers, actors, models, athletes, or entrepeneurs.
Lately as I've pondered my future as a writer and speaker (and even as a tennis player), I've had to admit, "I will never be great."
Acknowledging that fact seems like a sad admission (even though it's long overdue), but it's actually given me much joy. Why?
The people that I consider to be the greatest of all have suffered the most.
I'm currently reading Evidence Not Seen: A Woman's Miraculous Faith in the Jungles of World War II By Darlene Deibler Rose
. As I read these compelling words and think about writing an equally compelling book, I know I don't want to. I'm not even halfway through the book, and this saintly woman has had everything taken from her, including her husband. I don't desire the suffering required to be that great.
I'm reminded of a mother who wanted to be great vicariously–by having her sons reign with the Lord:
 "What is it you want?" he asked.

She said, "Grant that one of these two sons of mine may sit at your right and the other at your left in your kingdom."

"You don't know what you are asking," Jesus said to them. "Can you drink the cup I am going to drink?" (Matthew 20:21-22)
When I have sought to be great, I didn't know what I was asking either.
I didn't know I was asking to sacrifice time with my family, sleep, leisure time, relaxed time with friends, my privacy, freedom from many temptations, and most certainly my humility. Like this misguided mother, I have misunderstood the cost of greatness and despite having it right in front of me, I have asked for something more.
Our small group at church is doing this Bible study: H2O: A Journey of Faith (DVD Curriculum)
. I can't recommend it enough. The pastor was sharing the truth that no matter how much more of something we think we want, we can be sure that it won't be enough. The pursuit of greatness is, as Solomon tells us in Scripture, a meaningless existence. The truth of that finally sunk in. I'm sure you're wondering what took so long!
At last I'm done with the "success" blogs, books, and webinars and I am no longer seeking to be great.  
Don't look for me at Wimbledon, on Technorati's top blogs, or on the New York Times Best Sellers List. Instead, look for me on the tennis court with the kids, here on this obscure blog where I get to pour out my heart each week, and at the feet of Jesus.
At His feet, I will be praying that He will be great in your life and mine.
How about you? Do you still dream of being great? How would you feel if you gave up that dream?
Like a married woman who becomes dissatisfied reading romance novels, I have become dissatisfied with mundane Christianity as I've read the thrilling adventures of missionaries–men and women like Gladys Aylward, Esther Kim, Hudson Taylor, Samuel Morris, and Eric Liddell.
Our Kids are Bored
The book, Already Gone: Why your kids will quit church and what you can do to stop it
, makes the argument that young people are leaving the Christian church in droves because the church isn't addressing the big questions on evolution and the veracity of the Bible. I agree, but I also believe that young people are leaving because they're bored. My son is currently on his mission trip to Africa. He called me from Nairobi more excited than I've heard him in years. The Kenyan church is on fire for God, he told me. I don't want the flame to go out when he returns.
I'm Bored, Too
I'm only 40-something, but I'm bored, too. By boredom, I don't mean that God is boring, because He isn't. The relationship I have with Jesus Christ is the most exciting relationship I've ever had or will ever have. One reason He is so exciting to me is because He challenges me. He isn't like a teacher who keeps saying, "Good, good" to everything I do. Instead, He says, "Good! Now try this." What I'm asked to do always seems beyond my reach, but it isn't.
Now what I am commanding you today is not too difficult for you or beyond your reach. (Deut. 30:11)
While my personal relationship with Christ is exciting, my corporate relationship isn't. In other words, I don't feel my church challenges me the way Jesus does. Instead, I'm asked to do easy things I could do when I was six. I'm still dropping money in the offering basket, singing songs, and folding my hands to pray. Is that all there is?
I don't think so. Anything becomes boring when it's repetitive and disconnected from its purpose.
God Isn't Boring
A few years ago, a friend of mine asked me to donate shoes to her missionary friend who works in a remote area of Africa. I gathered up shoes from my closet with no more thought than I give to any decluttering. Some time later, I received a photo (I can't find it or I would share it) of the women wearing my shoes, so giddy with joy they were practically levitating. I sat at my computer and wept and wept. Giving shoes was suddenly anything but boring.
I don't know what the answer is to the boredom epidemic in our churches, but I'm asking God to challenge me in this area. Here's a link to a great video on why God isn't boring.
How about you? Are you bored in your church? Are your kids? Do you have a vision for how we can bring the adventure back?
I was expecting my fourth child as a mother of three sons. At the time, I had a number of online friends who also had boys and only boys. One of them shared that she had prayed about the gender of the child she was expecting and her son then had a dream that she would have a girl. The ultrasound revealed that he was right. I decided to pray about my child's gender, too. I knew I would be happy either way, but this time (for what I thought was for sure my last child), I wanted to know.
I prayed and opened my daily Bible to the date my ultrasound was scheduled. The passage for that day read:
Genesis 35:17
And as she was having great difficulty in childbirth, the midwife said to her, "Don't despair, for you have another son."
Now, I was pretty sure there wasn't a passage in Scripture that said, "Guess what? You're having a daughter!" But I was still so struck by the direct answer to my prayer that I believed come ultrasound day, I would learn that boy number four was joining our family.
The ultrasound technician confirmed what God had already told me through His Word.
That evening,  I had arranged to go out for dinner with my Bible study friends to give them the news. They were dying to know and not long after we were seated, a family with four boys  sat behind us. I just gestured to them and said that my family would look just like that. After my friends were sure that I wasn't upset about not having a daughter, they began deciding what I should name our son.
I had given my three sons biblical names, so that made the decision easier for them. Names were written on a paper napkin and then the debate started. Finally, after much discussion, they told me his name ought to be Benjamin. As I considered this name, I thought about the Scripture God had given me predicting another son. When I got home, I read further in Genesis:
18 As she breathed her last—for she was dying—she named her son Ben-Oni. But his father named him Benjamin.
Of course, I hoped I wasn't going to die in childbirth! But I knew that my son's name would be Benjamin and that God had known him even before he was conceived.
"Before I formed you in the womb I knew you, before you were born I set you apart; I appointed you as a prophet to the nations." (Jeremiah 1:5)
Want to know what a Joshua Journal is? Read the first installment here.